Testimonials
Mold Inspection Sciences appreciates the testimonials sent to us by our valued clients. 
We would love to have you as a client!  Please contact us today.
---
8/19/2017
Can't recommend them enough. I had Patrick come out and inspect a house I had put an offer in on and he discovered a huge leak that my general inspector and plumber had both missed. He was so thorough and saved me a ton of money on a house that would have been a huge headache for me. I'm so glad he was there. He explained everything very thoroughly and patiently answered all of my questions. Now I'm in a house that's right for me and I know these guys will have my back when I need them. Ask for Patrick!
7/27/2017
Cary G. was an amazing consultant that was extremely knowledgeable and professional. He helped us identify the problem and was more than we could have asked for. Highly recommend if you have any concerns with mold in your house or business. Thank you
5/18/2017
From start to finish this company was great. Scheduling was simple, the specialist that came to the house was very polite, incredibly informative, and considerate. The work was very thorough, and the report was detailed. I would 100% recommend them.
5/16/2017
I highly recommend this company. Heidi, the receptionist was super friendly and patient as she explained everything to me. Our mold specialist, Cary, was on time to the house and was just as friendly and patient He did an excellent and thorough job and gave us his honest opinion on the next steps.
4/27/2017
Great service I highly recommend them, I was in need of a asbestos survey and they came next day. Also I called several places and they're the ones with best prices around town. Very friendly and great customer service. 👍🏼
3/23/2016
Mold is a nasty thing to have to worry about...especially with a baby in the house! I called 4 mold inspection companies before deciding to go with these guys. Megan, the receptionist, was so great and listened to my concerns and answered ALL of my questions. Her helpfulness is ultimately why I decided on Mold Inspection Sciences. She got us an appointment the following morning. Cary, the inspector, showed up 10 minutes early and he was so nice and professional! He walked us through the process and was just a very up front and honest person. It took him about an hour to take moisture levels, inspect and get 3 samples. These guys don't try to sell you things you don't need. Samples are optional. There's no pressure and no scare tactics involved. They do not do mold remediation so there's no bias either. We'll definitely use them again if, God forbid, there's ever another mold issue. Thank you Megan and Cary!
6/13/2017
I would highly recommend Mold Inspection Sciences. Cary was friendly, professional, and thorough. He explained what was going on, as well as my options. Not a fun issue to deal with, but they certainly made the testing portion easy to deal with.
12/17/2014
Great. The gentleman that did the service was professional, knowledgeable, and personable. The test showed there was no mold issue, and the peace of mind was well worth it. Everything went exactly as promised.
12/17/2014
A plumber told my renters there was black mold in the ceiling of my rent house and caused extreme panic. I found Mold Inspection Sciences on Angie's List and they came to the home the next day to perform tests on the alleged black mold and air. They ran extensive professional tests on samples in the attic as well as tests of the air quality in the bedroom, living room, and outside entrance. Upon completing the test results, they sent an extensive written report to verify there was not any black mold in the samples taken. They also answered all my questions regarding the report and were very professional. I was extremely pleased with their services.
7/9/2015
Tech walked through the house checking moisture levels and for structural issues. Identified some moisture below wood floor and in a few wall areas. Provided good information as he checked everything out. Very satisfied.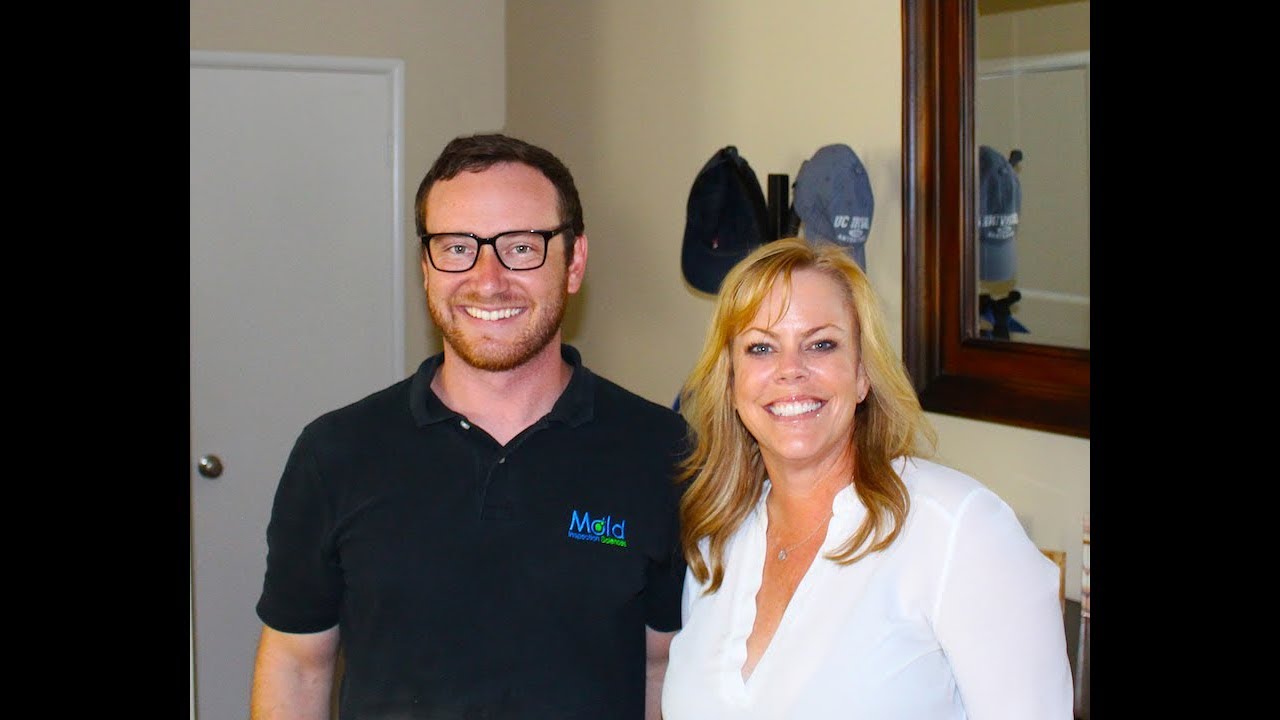 Invest in Your Family Too
My fiance and I have been living in our new, old home for over a year now. It was built in the 50's but had been remodeled. Since moving in, we began to notice that some of the remodeling wasn't done correctly. What caught our eye in regards to mold was a musty smell under the kitchen sink and water leaking from the dishwasher. There are also small areas throughout the home that show evident signs of old water damage. For peace-of-mind, I decided to reach out to Mold Inspection Sciences. A customer service representative called me back right away, answered all of my questions and gave me information to prepare for my inspection. On inspection day, I met with inspector Ben who was nice, helpful, friendly and most importantly SUPER knowledgeable about all things mold. He had impressive tools to detect moisture and temperature shifts in areas of concern and even pointed out areas I didn't realize were past water damage was hidden by paint. I had chosen the full property inspection, and that's exactly what I got. Ben was a true mold detective from floor to ceiling and inside out. Ben walked me through his initial finds, gave recommendations on how to keep water away from our home externally, and then sent off the air and surface samples I approved to test to the lab. About three days later, I received a 24-page lab report and a 15-page mold inspection report with photos, findings, results, and recommendations. I couldn't be more pleased with the services provided. Reaching out to Mold Inspection Sciences was the right investment for our new, old home and our family! If you're on the fence, I definitely recommend Mold Inspection Sciences. Invest in your family too!
- Susie Hays, 5-star Google Review